Need Help? Let's chat! Just click the "Chat" tab to the right of the page.
Create your company listing now!
Creating an account means you accept Stormwater ONE's
Terms & Conditions
50+ States
15 Seconds

to sign up (free!)
Already have an account? Log in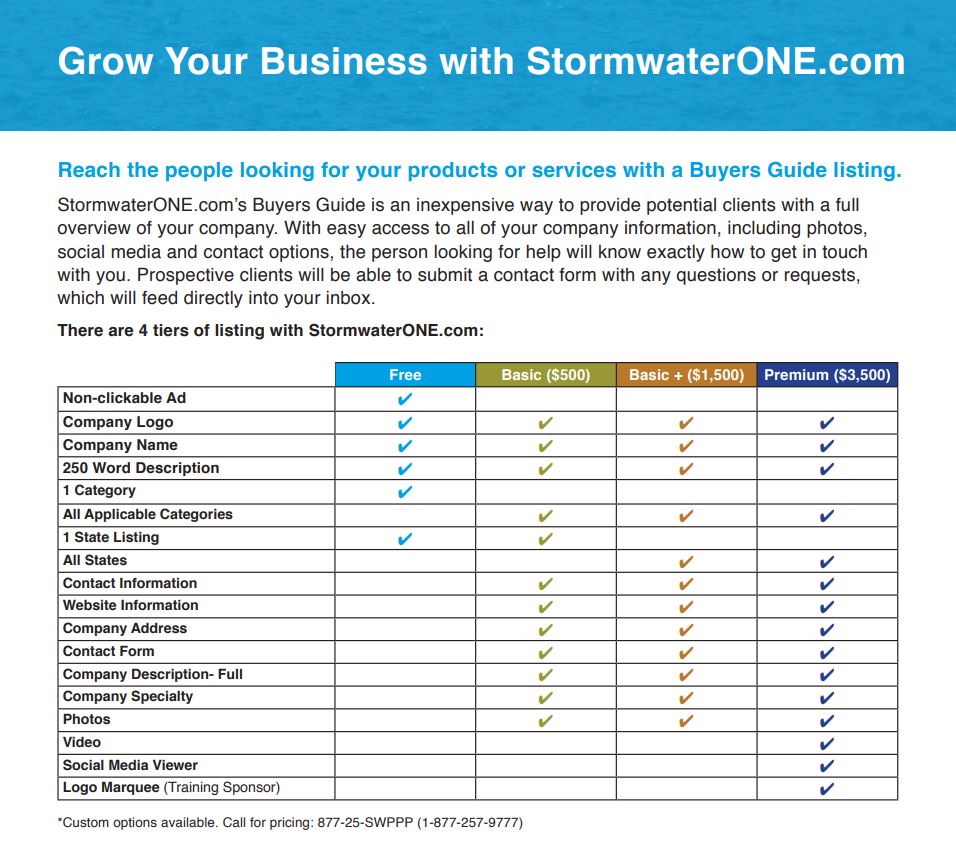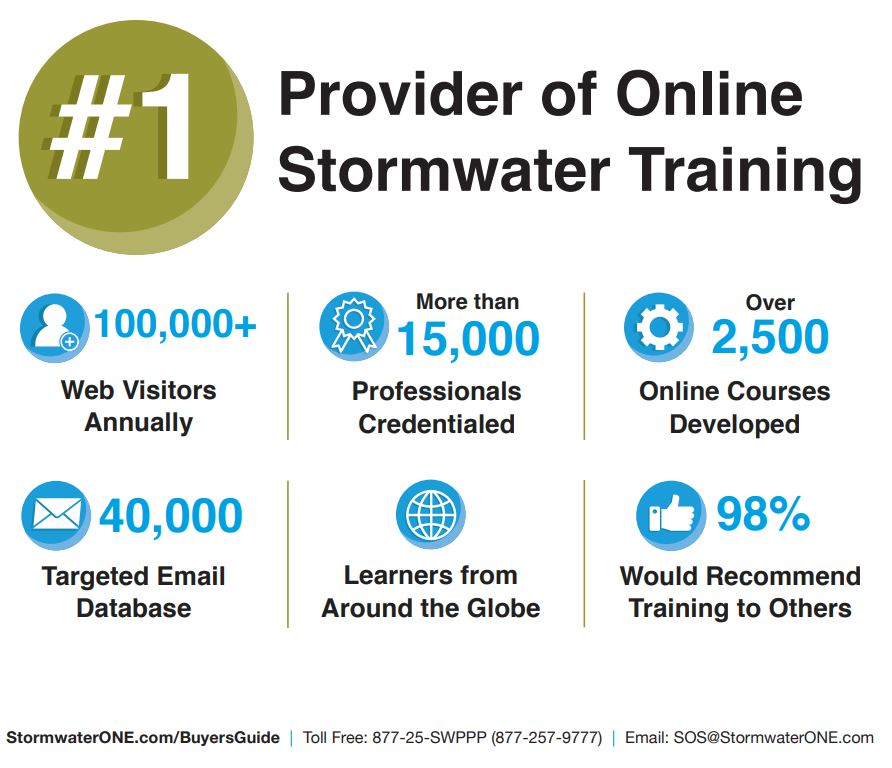 "Great class"
P. Eley, Fairfax County Gov.
Committed Clients: