Need Help? Let's chat! Just click the "Chat" tab to the right of the page.
Create your company listing now!
Creating an account means you accept Stormwater ONE's
Terms & Conditions
50+ States
15 Seconds

to sign up (free!)
Already have an account? Log in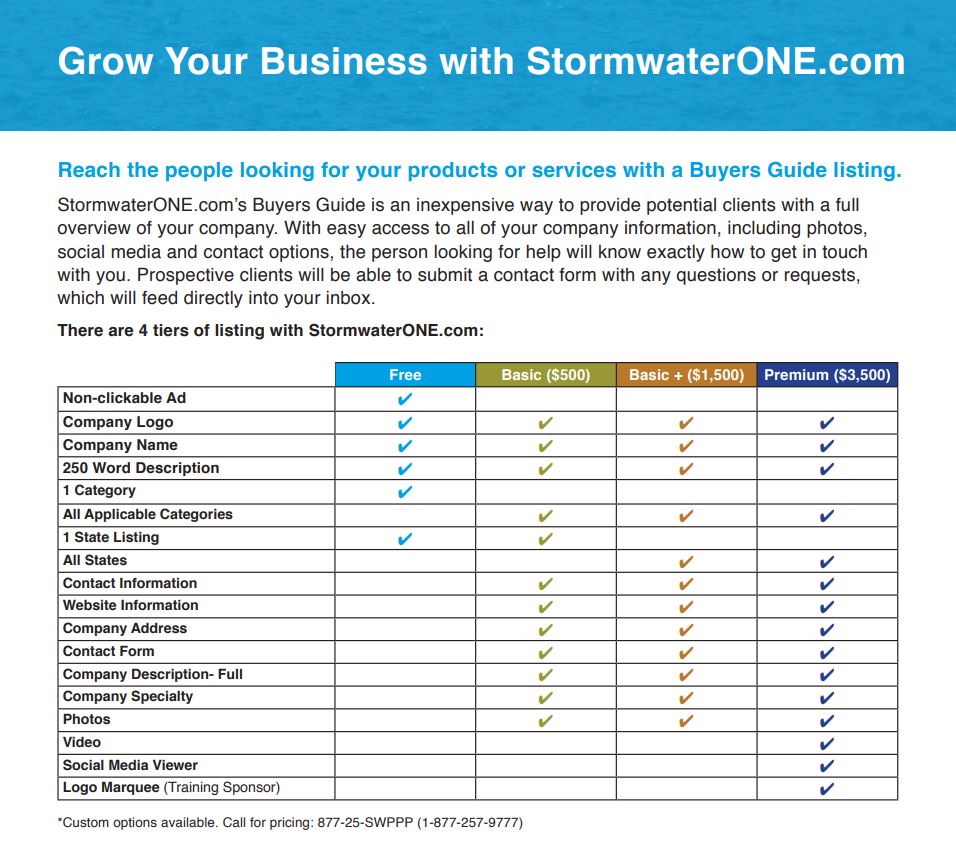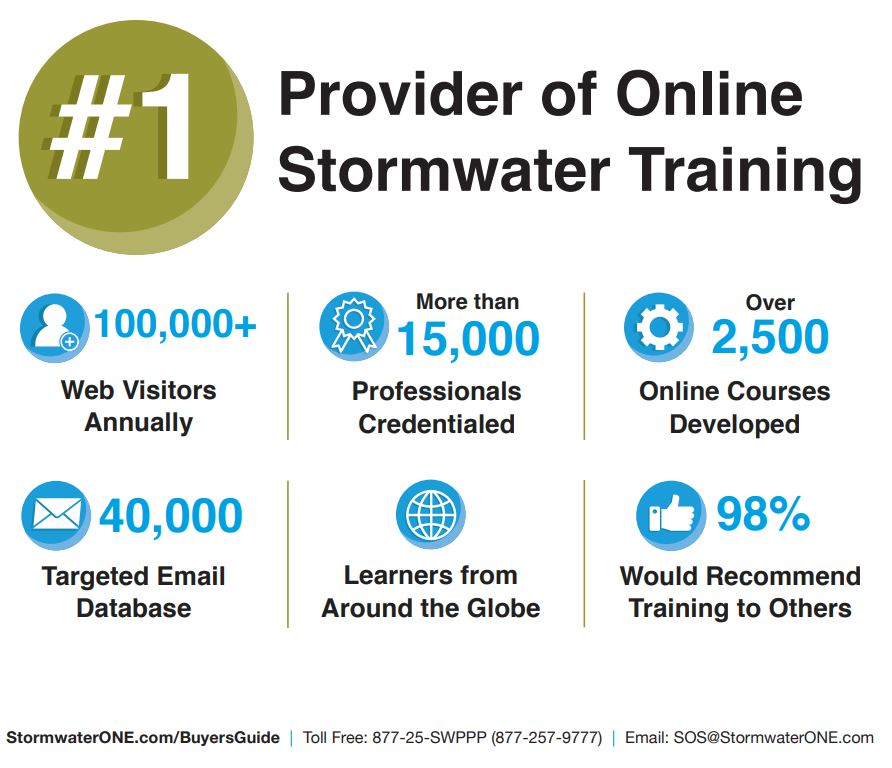 "I really enjoy these courses, my employer signed me up for the first course and now I'm back taking more. I really feel like they help me learn more about my field. I like the free webinar classes as well. Keep up the good work!"
Kimberly N.
Committed Clients: