Stormwater Management for Oil and Gas Construction Activities

CS2OG: Stormwater Management for Oil and Gas Construction Activities
$599.00 – 15-hours – 15-PDHs / 1.5-CEUs
The 15-hour online, on-Demand Stormwater Management for Oil and Gas Construction Activities program is a problem-centered curriculum which covers conditions commonly encountered during oil and gas construction activities pertinent for stormwater management.
The program is designed for individuals involved in stormwater management for oil and gas construction activities including inspectors, plan designers, regulators and BMP installers.
The program's central focus educates and trains on how to select, install and maintain BMPs for erosion and sediment control based on common site conditions such as constructing a well pad location, pipelines and access roads. This program will focus on effective preventative techniques to control erosion. Additional topics will include how to implement sediment removal practices as well as key elements of conducting an inspection of erosion and sediment control features encountered during oil and gas exploration and construction activities.
Learning Objectives:
The CS2OG program will provide students with a fundamental knowledge of concentrated aspects of stormwater management so individuals can:
Identify the basic requirements of the regulatory program for stormwater management during oil and gas construction activities.
Identify the specific Best Management Practices (BMPs) implemented to control sources of pollution during the following activities:
- Road construction
- Stream crossings
- Well Pad construction
- Pipeline construction
- Drilling operations
Describe the installation and maintenance requirements for Best Management Practices (BMPs) used during oil and gas construction activities.
Employ routine inspection criteria to evaluate the site and controls for effective management.
Required Learning Modules:
Introduction to Regulatory Requirements for Oil and Gas Construction
The Storm Water Management Plan (SWMP) and the Storm Water Pollution Prevention Plan (SWPPP) Overview
Best Management Practices for Erosion and Sediment Control and Other Pollutant Sources
Working In Road Construction and Waterways
Best Management Practices (BMPs) for Well Pad and Pipeline Construction Sites
Best Management Practices (BMPs) For Well Pad Construction Site Reclamation
Stormwater Management Inspections For Oil and Gas Construction Sites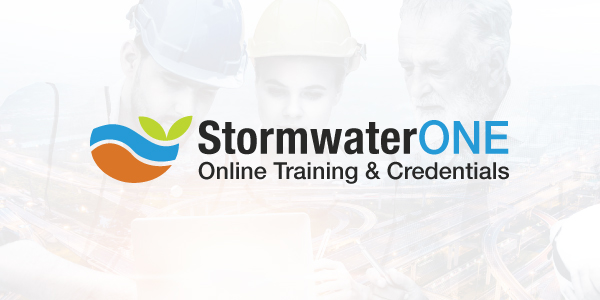 Great Course Development & Full Administrative Support
"Not only have we used StormwaterONE for course development, but they have also been responsible for providing full administrative support for this program... Their organization is highly professional and responsive to our needs. I highly recommend them for any such product development or for the provision of administrative services."
David O., Home Depot
Committed Clients: