Service Providers In Wisconsin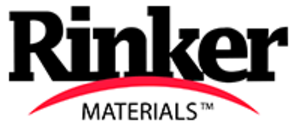 Rinker Materials
Company Description: Rinker Materials – Concrete Pipe Division, a QUIKRETE Company, is one of the nation's largest and leading manufacturers of concrete pipe and related products. Founded in 1963 and acquired by QUIKRETE in 2017, Rinker Materials is an industry leader in product innovation, technical expertise, high quality products, safety and customer service.

Rinker Materials personnel are active on numerous national committees offering their knowledge and expertise in the development of product specifications, innovative design methodology and manufacturing processes.
Specialty:
Comprised of over 30 facilities that serve 30 states with our corporate office in Houston, TX, Rinker Materials is well positioned to service a large market area. Rinker Materials facilities produce a full range of concrete piping products including concrete pipe ranging in diameters from 12" – 144", precast box culverts from 3'x2' to spans up to 24' wide along with various precast components and our unique storm water pollution control device, Stormceptor®.
Contact Rinker Materials
Photos
"LOVE THE COURSE. VERY INFORMATIVE." -eCampus Webinar Series: Understanding EPA's NPDES MS4 Permit Program
Lori L.
Committed Clients: