Service Providers In Indiana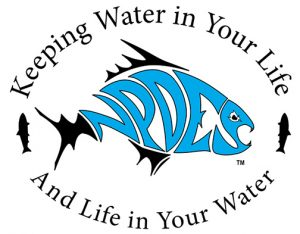 NPDES Training Institute
Company Description: The NPDES Stormwater Training Institute provides logical training and practical solutions for thousands of construction and environmental professionals across the nation. We are the preferred training provider for federal, state and local regulatory agencies, as well as non-profits, professional engineers, stormwater consultants, manufacturing industries, land development firms, general contractors and home builders.
Specialty:
Our staff has over 100 combined years of experience and is composed of former stormwater regulators and consultants. Our reputation rests solidly on our unique instructional approach in both the classroom and the field where we incorporate an interactive learning environment. We confidently present course material that many might consider dry and boring in refreshing, informative and truly exceptional methods!

Whether your learning how to:
--Design, read or implement an effective stormwater pollution prevention plan (SWPPP)
--Perform effective stormwater compliance and enforcement inspections
--Install and maintain a best management practices (BMPs)for watershed protection and permit compliance
--Properly identify an outfall during the initial inventory or annual inspections
--Conduct dry weather screening/subwatershed assessment
--Track down an illicit discharge
Contact NPDES Training Institute
Very informative material
I was really impressed with this class. I loved the visual/video learning aspect mixed in with the academic learning material as part of the training as well. Coming from a QA Inspector in Arizona.
Jason M.
Committed Clients: