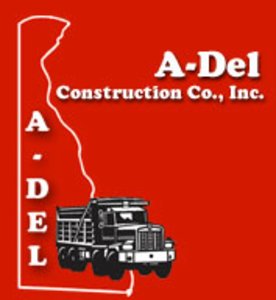 A-Del Construction Company, Inc.
Company Description: A-Del is A-Delaware heavy civil construction company. Located in New Castle County we are strategically positioned in the Mid-Atlantic region adjoining the states of Delaware, Maryland, New Jersey, and Pennsylvania. We subscribe to a philosophy of Honest Work for Honest Pay. Our clients have grown to appreciate a fair price, committed service and personal senior management involvement on each project.

Our roots go back to 1976, when our founders established a local driveway paving company in New Castle, DE. A-Del has grown into a contender for all heavy civil construction projects. We have earned a reputation for successfully completing some of the more difficult projects through consistent hard work and maintaining focus on the bigger picture.

Today, A-Del meets the needs of our customers by utilizing a network of resources developed through continuous internal growth and acquisitions. A-Dels mission is to become part of an integrated team to achieve a common goal. We achieve superior results with efficient management, cost-effective operations and cutting-edge technology dedicated to high ethical standards and safety. Its not just your project; it becomes our project. You can expect the same commitment to excellence no matter the size of the project. Wed like to be on your team.
Specialty:
What We Do:

--Heavy Civil Construction
--Roads & Bridge Construction & Repair
--Site Development
--Sewer, Water & Storm Projects
--Athletic Complexes
--Club house construction
--Building Construction
--Environmental Projects
--Landfill Projects
--Paving and Milling Projects
--Trucking
Contact A-Del Construction Company, Inc.
Great Course Development & Full Administrative Support
"Not only have we used StormwaterONE for course development, but they have also been responsible for providing full administrative support for this program... Their organization is highly professional and responsive to our needs. I highly recommend them for any such product development or for the provision of administrative services."
David O., Home Depot
Committed Clients: