Voters follow tradition, approve stormwater bond
May 11, 2016
By NANCY HICKS / Lincoln Journal Star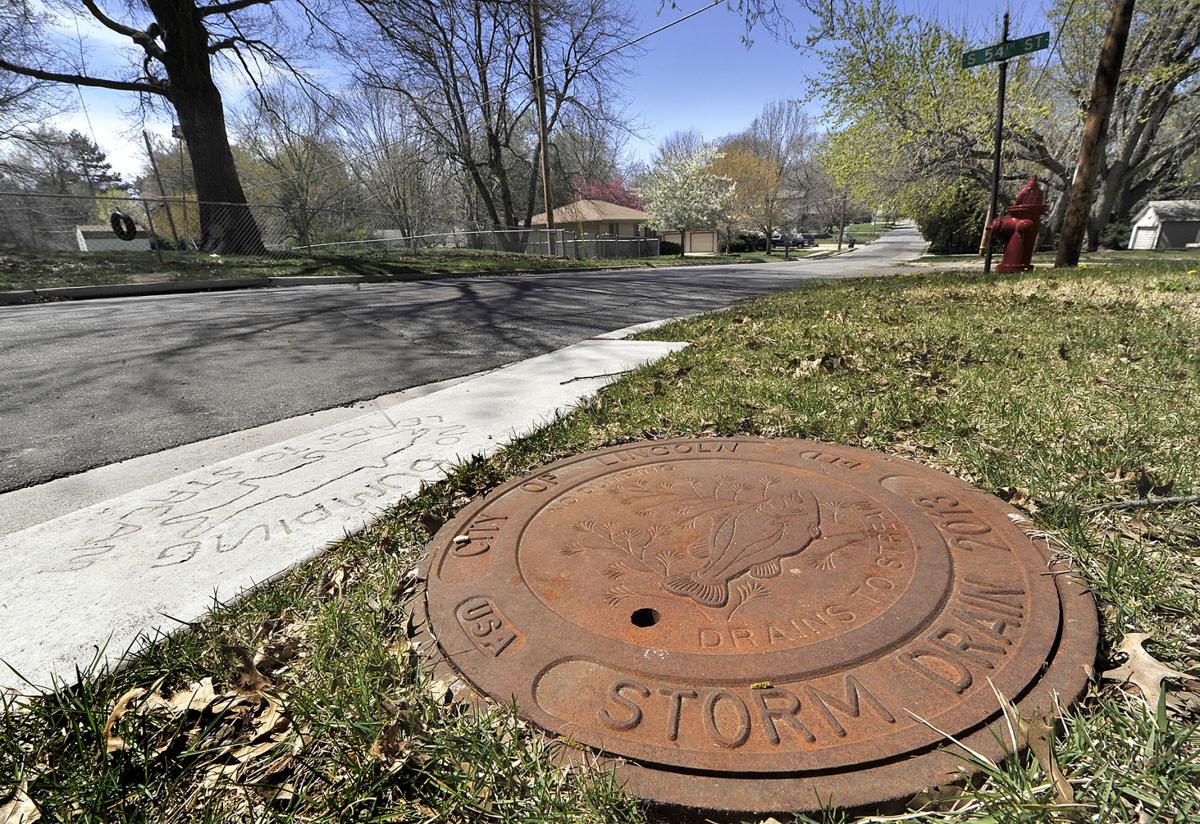 {A manhole cover and street drain at the corner of 54th and J streets advise people not to dump into either because they lead to a stream. The city is asking voters to approve a $6.3 million bond issue to fund project across the city.(ERIC GREGORY/Journal Star)}
The day after heavy rain caused flash flooding in several parts of Lincoln, voters overwhelmingly approved a $6.3 million stormwater bond.
The money will help fix some of those flooding problems.
One project will help eliminate flash flooding that happened Monday at 48th Street and Old Cheney Road. Another should eliminate the high water that collected at 46th and High streets Monday evening, said Ben Higgins, senior engineer for watershed management.
The bike trail underpasses near 84th Street and Old Cheney Road along Beal Slough likely will see less flooding and be more easily cleaned out after the work paid for by the bond issue is done, he said.
Lincoln voters have been approving bonds every two to four years to finance improvements to the stormwater system that help prevent flooding and help clean rain water before it gets to Salt Creek. The system includes curbside inlets, underground drainage pipes, drainage channels and ponds across the city.
This is the 10th bond issue approved since 1983.
The bond will add another $4 in property taxes a year for a $150,000 home. That homeowner is currently paying $37.95 a year for previous voter-approved stormwater bonds.
Before putting the issue on the ballot the Republican majority on the City Council cut Mayor Chris Beutler's original proposal, eliminating funding to begin dealing with the loss of thousands of trees to the emerald ash borer.
Reach the writer at 402-473-7250 or [email protected].
On Twitter @LJSNancyHicks.
"Thank-you" -CI128: Stormwater Management for Construction Activities (Texas) 
Michelle K., D.R. Horton
Committed Clients: