News
The Importance of Stormwater Management
Jun 03, 2019
By: Amanda DePonte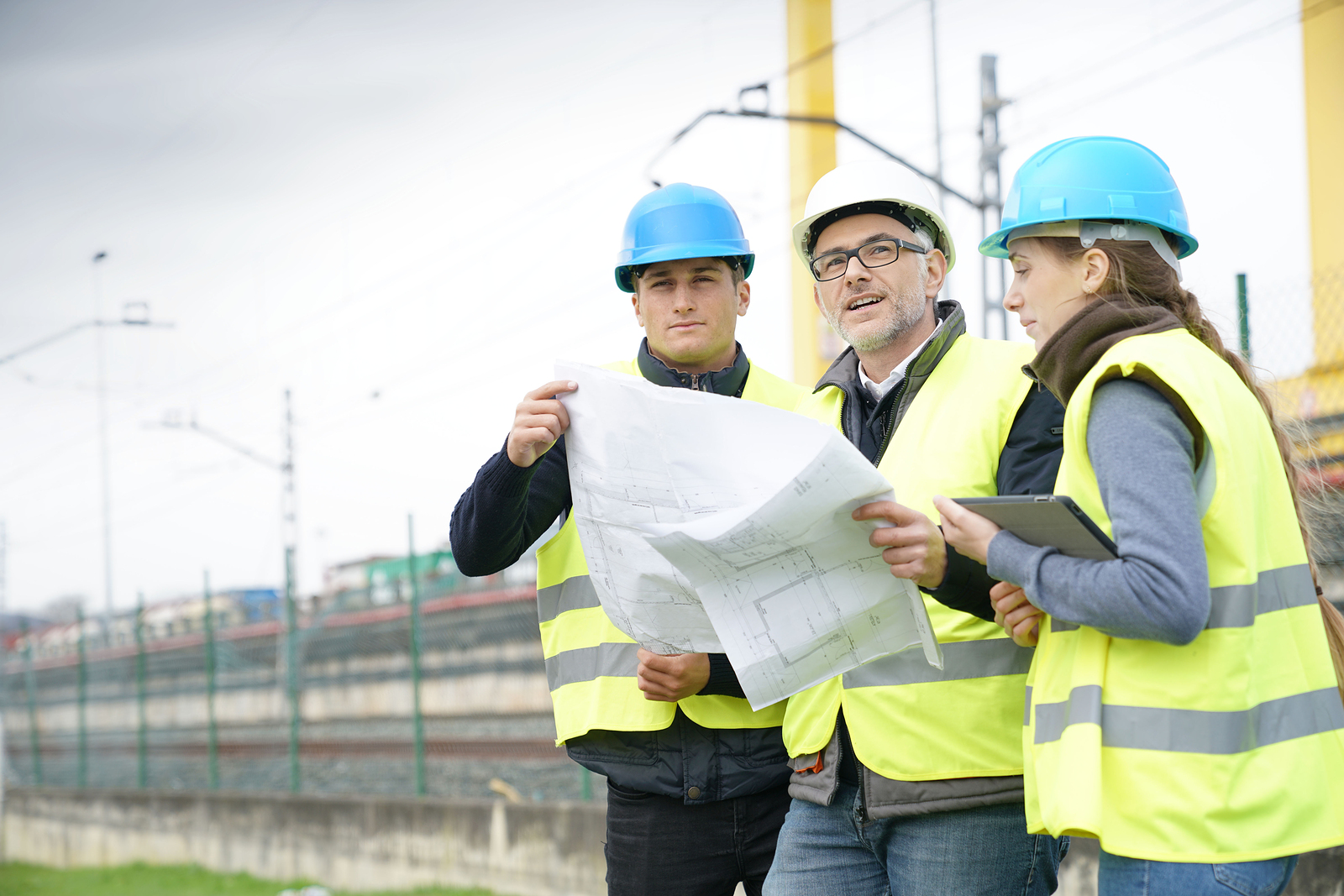 When dealing with construction sites and equipment, it can be difficult in weather like rain or snow to store the necessary equipment and materials. We mainly leave the large operating equipment outside, so we don't have to haul it to and from the construction site. However, with the crazy weather we have in New England, rain comes out of nowhere sometimes. The topic of this article, stormwater, is where surface water is produced in an abnormal quantity resulting from heavy falls of rain or snow. With that being said, when it rains, stormwater rushes over all the loose soil that gets picked up during construction, along with the equipment that we store outside. We all know how there is bacteria on everything we touch. Imagine all that bacteria being picked up and carried to the nearest sewer systems, or to the nearest rivers or lakes. It's unpleasant to think about, which is why we have stormwater management to take the necessary precautions to ensure that the water, we consume daily, is clean and construction can go on as planned.
There are many issues going around the state involving the pollution that stormwater can bring that many people may not be aware of. Earlier this year, the Environmental Protection Agency (EPA) announced the availability of more than $12.7 million in drinking water and more than $14.3 million in clean water program funds to assist Kansas with improving drinking water and wastewater infrastructure across the state. This funding ensures safe drinking water that we continue to consume daily. Water is very important to the function of human beings. Lack of clean water/dehydration can lead to a miserable day, sickness or even death. Therefore, it is important for stormwater management to make sure the water that we drink is safe for human consumption. Pollution seems to be very common nowadays, which is why stormwater management exists to help keep us safe.
Stormwater management resolves the issues that may arise throughout the United States involving our clean water. Just like any major framework, it does have its downfalls. We can never be certain on the weather or how nature will take its course. Stormwater management had to deal with an incident that occurred in January where a stormwater infrastructure was falling apart. This infrastructure is "the system that collects, concentrates and conveys runoff from built areas." Without this 'runoff' there is no certainty that the rivers and streams below will not get polluted. This is a type of situation where they need to come up with a solution in a fast and efficient manner. According to an article based on this runoff problem, a church in Derry Township, Dauphin County, received a discount after volunteers planted 200 trees along a stream on church property. The trees will absorb and filter polluted runoff and help the township reach its required pollution reduction goals. Talk about a fast and environment friendly solution!
Stormwater management is very important around the United States due to the need for roads, bridges, dams, etc. in order to get around today. There are many stormwater management trade schools around the United States that make sure their students have the proper training required to help in the creation of stormwater infrastructures. Many things can go wrong, which is why it is important to take all the necessary safety, precautions when working on projects. There also needs to be structural precautions that need to be taken to make sure the infrastructure does not crumble over time, as described earlier in this article. We can not be certain that it won't, however, backup plans need to be set as well to maintain safety around that infrastructure.
StormwaterONE LLC., is the leading provider in computer-based stormwater management training and credentialing. For stormwater management to be successful, we rely on companies to properly train the men and women who will be working on our infrastructure. We offer many certificate programs to help them do so. We strive off the succession of our upcoming generations. Our school's missions is to provide the students with the most inclusive and up to date training of individual stormwater permits. Here at StormwaterONE, we help students achieve success and the proper credentials to join our workforce.
There are many steps that we, as a community, can take to protect our water! Now that you know a little about the importance of stormwater management, there are steps we must take to ensure our safety from pollution, help out and follow these steps to ensure our water is safe to drink:
Limit your use of fertilizers and pesticides.

Clean up after your pet.

Don't litter.

Repair auto leaks

And many more!
Learn more about what you can do to save our water on our Facebook page.
"Very informative, great course!"
Kelly K.
Committed Clients: