Students raise pollution awareness, mark Baraboo stormwater drains
May 27, 2016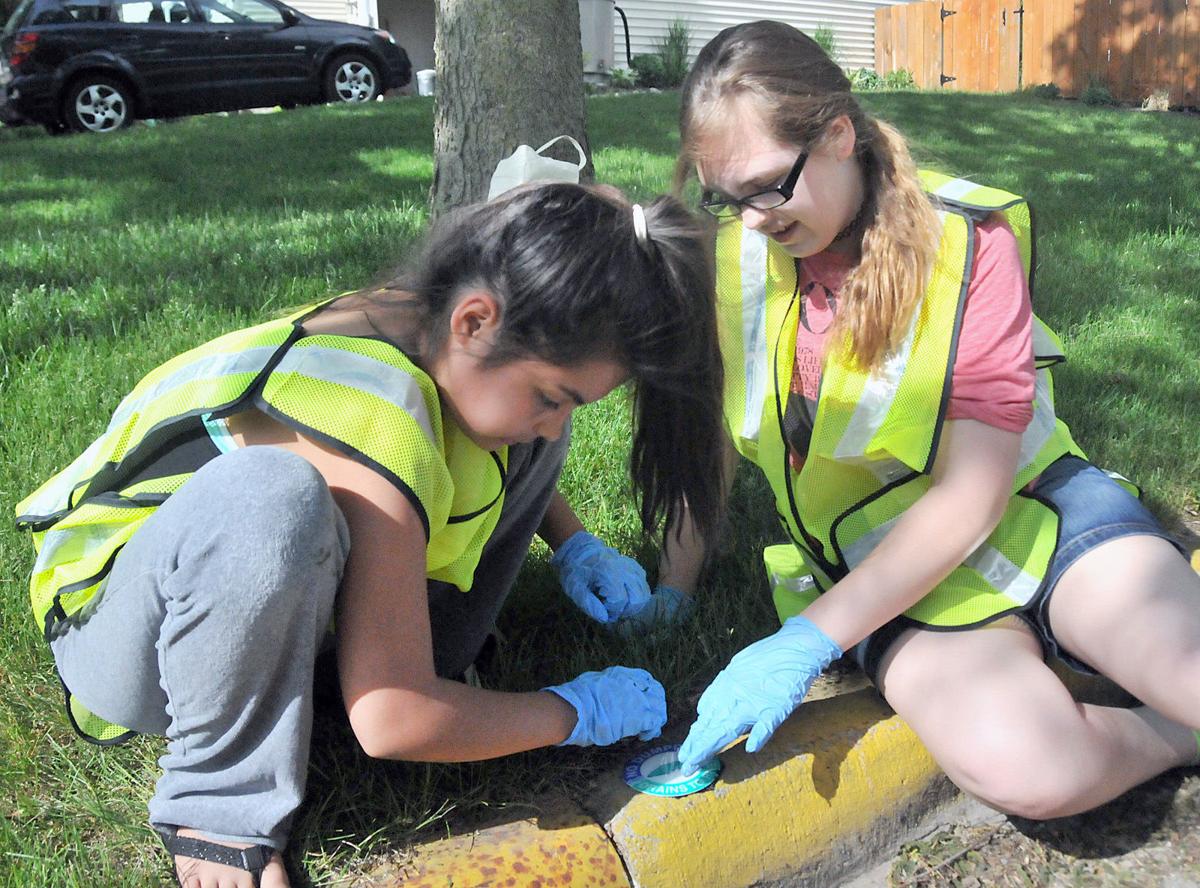 Fish in the Baraboo River have 10 new best friends.
Members of Jack Young Middle School's Science Club spent Tuesday afternoon affixing markers to storm drains. Each reads "No dumping: Drains to river."
The service project aims to alert residents that anything going down the drain — oil, chemicals, grass clippings – goes not to a treatment plant, but to the river. "Whatever you put in your drain, it could end up in your water, which is very, very bad," adviser Bernadette Greenwood told 10 club members and five adult volunteers. "We really need to take care of our environment."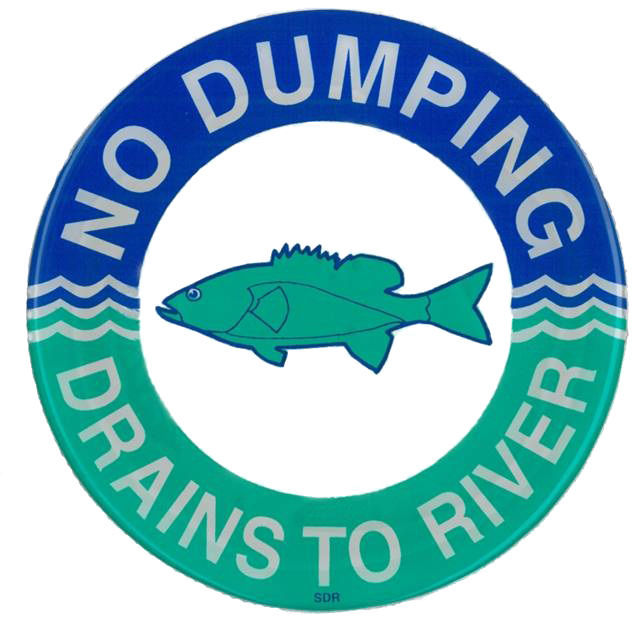 The crew set out to mark 50 drains as part of what could be a 15-year project. The city's streets have 1,000 storm water drains. Greenwood and fellow adviser Melissa McDonald got city leaders' blessing last fall. "This will be something we'll do every year," Greenwood said.
Money from the school, a Culver's fundraiser and a possible grant will help pay for this year's $400 effort.
Students used a brush to clear off each drain, then applied glue and affixed a marker. They also placed door hangers on the knobs of nearby homes to provide information about the project.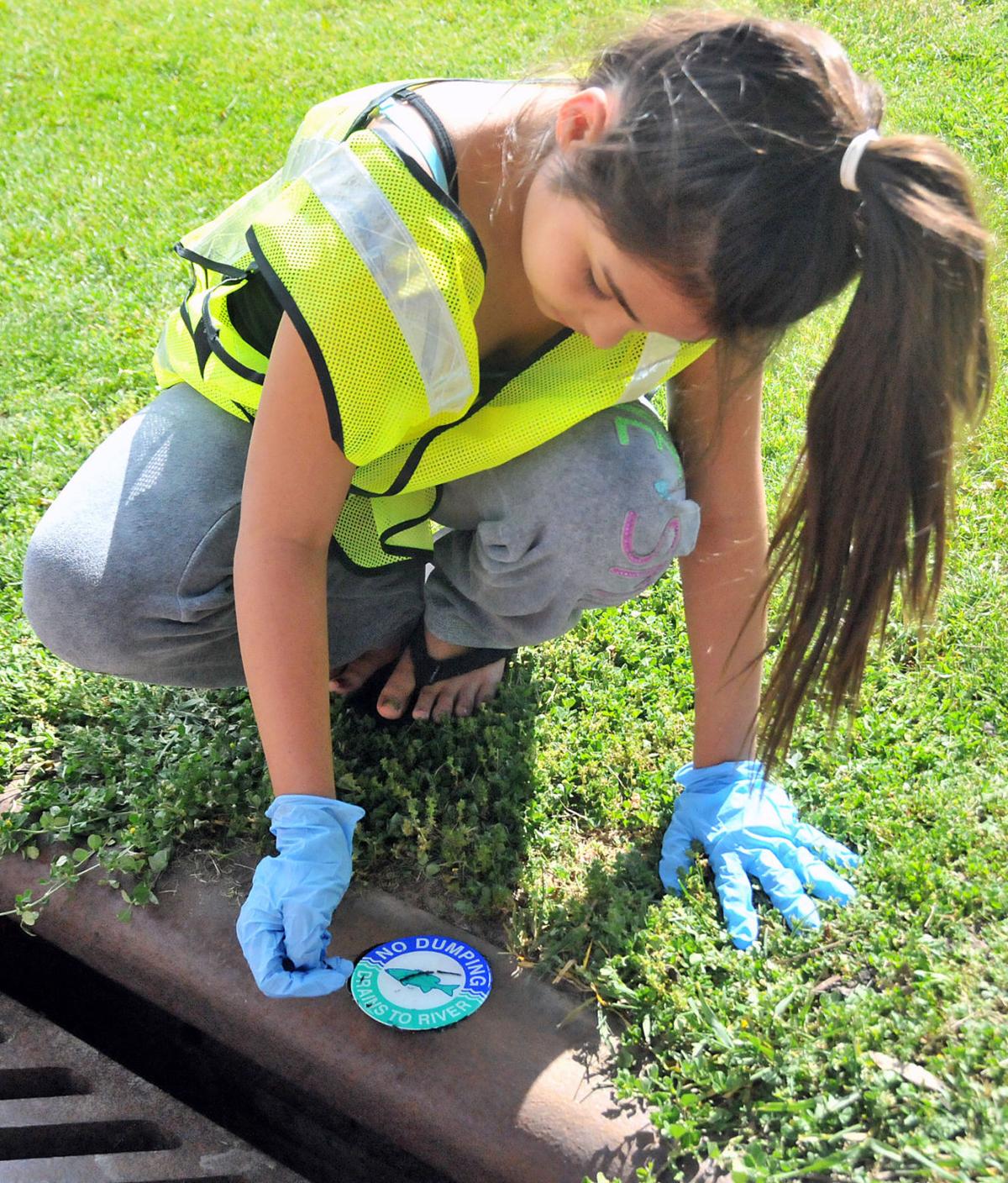 "I thought it was pretty easy," said Kayla Trudell, 12, after placing her first marker.
Tuesday's project was just one of several activities the Science Club undertakes each year. This year the group toured the MacKenzie Center and Tommy Bartlett Exploratory, and cleaned up the Ice Age Trail.
In addition to raising awareness among residents, the drain marker project illustrated for club members how human actions can affect wildlife. "They realized that's why we're doing this," said science teacher and volunteer Alex Krucas. "I think it's important for the kids to understand, to protect the water we have right here."
This was a great course!
This was a great course!!!!! I am new to Stormwater inspection but I do feel that I have a good grasp of the program and how to perform a detailed inspection. Thanks!
Tim H.
Committed Clients: