News
Hoboken Plans Multi-Million Water Main, Stormwater Management Project
Apr 04, 2016
What water-related projects may be in store for Washington Street in Hoboken? Find out here.
By ERIC KIEFER (Patch Staff)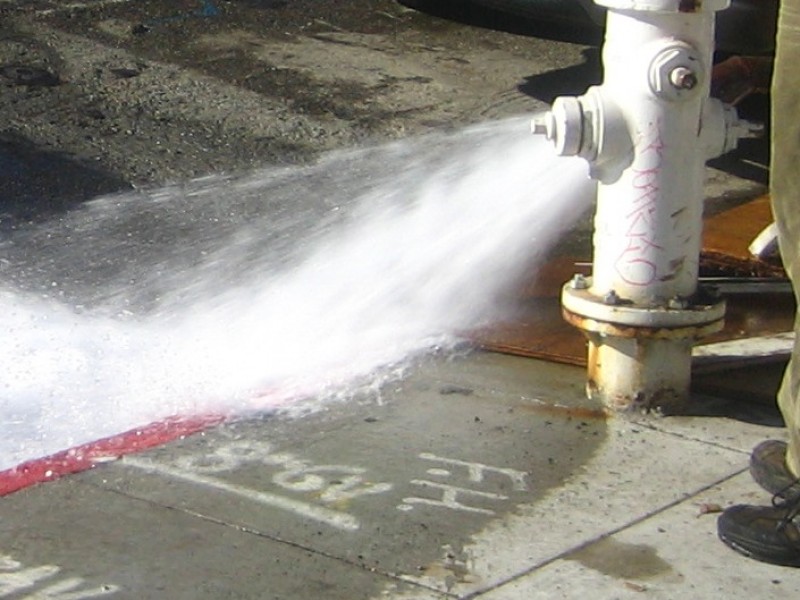 Hoboken, NJ – If all goes according to plan, Hoboken will soon net a new, low-interest loan for drinking water mains and stormwater management on Washington Street.
According to a city news release, municipal officials have applied to the New Jersey Environmental Infrastructure Financing Program (NJEIFP) for a low interest loan to construct both drinking water main and green infrastructure improvements for stormwater management along Washington Street from Observer Highway through 15th Street.
City officials stated that the proposed drinking water main improvements include:
Replacement of the existing 12-inch diameter cast iron drinking water main with new 12-inch diameter ductile iron drinking water main
Replacement of the existing 6-inch diameter cast iron drinking water mains on four city blocks along Washington Street with new 8-inch diameter ductile iron drinking water mains
Replacement of existing fire hydrants and installation of new additional fire hydrants for a total of 24 fire hydrant installations
Installation of new water service connections from the new 12-inch and 8-inch drinking water mains, as well as the existing 8-inch drinking water main on Washington Street up to the existing curb line
New tie-in connections at each intersection
According to city officials, the proposed green infrastructure improvements include construction of up to 15 curb extension rain gardens located at various intersections throughout Washington Street and miscellaneous drainage improvements in order to reduce stormwater run-off and localized flooding.
The engineer's estimate of probable construction came to about $4.18 million for the water main improvements and $2.04 million for the green infrastructure improvements.
City officials are requesting funding from the state's Drinking Water and Clean Water State Revolving Funds through a low interest loan application, which includes contingencies and other costs, for a total not-to-exceed amount of $5.57 million for the water main improvements and $2.62 million for the green infrastructure improvements.
See the planning documents online here.
PUBLIC HEARING
As part of the funding process, the city will conduct a public hearing to solicit input from the public.
City officials will conduct the public hearing on Thursday, April 14, from 6 to 8 p.m. in the municipal Multi-Service Center at 124 Grand Street.
Copies of the planning document, construction drawings and cost estimates may be viewed on the municipal website or in the Office of the Municipal Manager, located in City Hall, 94 Washington Street.
Great Course Development & Full Administrative Support
"Not only have we used StormwaterONE for course development, but they have also been responsible for providing full administrative support for this program... Their organization is highly professional and responsive to our needs. I highly recommend them for any such product development or for the provision of administrative services."
David O., Home Depot
Committed Clients: