Elmhurst to borrow $25 million more for stormwater projects
May 05, 2016
By: Graydon Megan | Pioneer Press | Original Source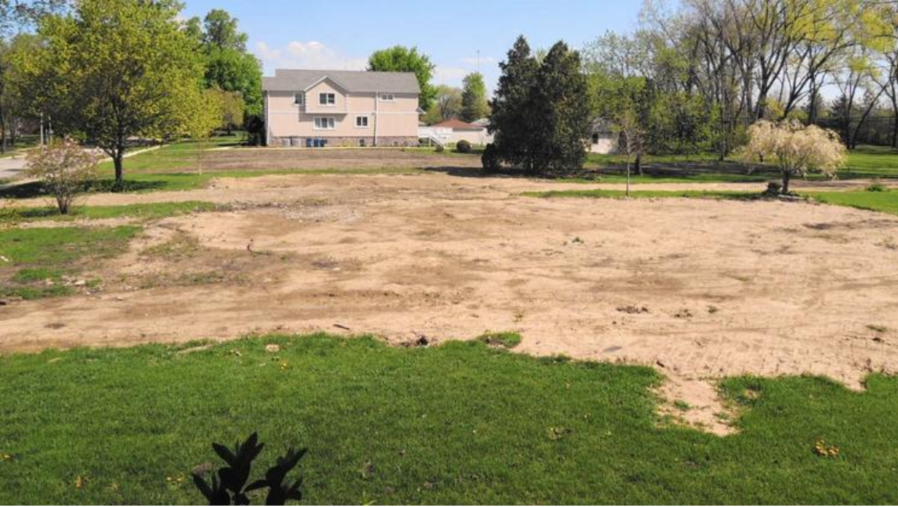 {Elmhurst stormwater detention efforts paid for with bond proceeds include this site in the 200 block of North Geneva Avenue, where the city bought and demolished three houses. (Graydon Megan / Pioneer Press)}
Elmhurst will soon go to the municipal bond market to borrow another $25 million for nine stormwater projects expected to be completed this year and next.
The new borrowing will bring total flood control spending to $28 million and push overall city debt to nearly $81 million.
Finance Committee member Ald. Bob Dunn introduced the plan Monday, acknowledging the impact on overall city debt.
"This is not a trivial amount," he said.
But he was joined by Ald. Kevin York, Ald. Mark Sabatino and Noel Talluto in recommending the borrowing, all citing the critical need for the stormwater projects.
"I think we all know stormwater projects are not only a high priority for the council, but for our residents," Talluto said, noting municipal bonds are at their lowest rates in years. "It's a very good time to get this financed at a very attractive rate for the taxpayers of this town."
While the interest rate on this new issue of general obligation bonds won't be set until the bonds are actually sold, likely in early June, city officials expect the rate to be in the range of 2.5 to 3 percent.
Dunn noted there is a little good news for Elmhurst residents in terms of property tax. Effective July 1, the city will add a 0.25 percent home-rule sales tax to purchases in the city, bringing the city's sale tax to 1 percent. The new tax replaces a DuPage Water Commission tax of the same amount set to expire June 1. Since DuPage residents are already paying the 0.25 percent tax, the shift is expected to have no effect on consumers.
But that new tax will be used for debt service on the new borrowing, a cost that otherwise would have added $135 to a homeowner's property tax bill, according to Dunn.
The nine stormwater projects to be paid by the new borrowing including six expected to be completed this year and three which are to be finished next year.
This year's projects include Geneva Avenue, where the city bought and demolished three houses to provide detention, and the "Tree Streets" project to provide drainage for the area west of downtown to the Elmhurst Quarry. New detention areas and storm sewer work are planned at several locations, including Washington Street, near the intersection of York Street and Interstate 290 and the Harrison Street/Yorkfield area, and on the west lobe of York Commons Park.
The total value of 2016 projects is more than $12 million.
Projects to be completed in 2017 include city purchase of a portion of Golden Meadows Park for stormwater detention, new detention on land south of Elmhurst Unit District 205's Madison Early Childhood Education Center and a deep detention area on what is now a gravel lot at Bryan Middle School. Those three projects are estimated to cost nearly $16 million.
Of that $28 million total, $3 million will be paid from proceeds of last year's bond issue of $16 million. The new bond issue of $25 million will cover the rest.
Dunn noted that the new borrowing will bring total city debt to about 4 percent of the total equalized assessed value of all property in the city. That is well below the city's self-imposed borrowing limit of 5 percent of equalized assessed value.
City officials expect to pay down $3.8 million in bond principal this year.
Graydon Megan is a freelance reporter for Pioneer Press.
Copyright © 2016, Chicago Tribune
"CI206: Very interesting, and informative."
George L., J. Tropeano, Inc.
Committed Clients: