80 Billion Needed For Great Lakes Wastewater Infrastructure
Feb 08, 2016
By: Dave Strandberg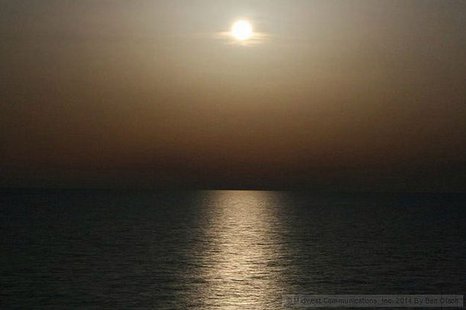 [The Great Lakes. Image © Midwest Communications, Inc. 2014.]
ANN ARBOR, MI (KDAL) | More than $80 billion is needed over the next 20 years to curb sewage overflows and protect community drinking water in the eight Great Lakes states of Minnesota, Wisconsin, Illinois, Indiana, Michigan, Ohio, Pennsylvania, and New York, according to a new report by the U.S. EPA. The agency's recently released "2012 Clean Watershed Needs Survey" assesses the state of wastewater infrastructure in the United States, including general water treatment plant infrastructure, issues with leaks or overflows, and stormwater management. In 2012, wastewater infrastructure needs nationally totaled $271 billion.
"This report underscores the urgent need to help local communities fix sewers so that every person in this country has access to safe, clean water," said Todd Ambs, campaign director for the Healing Our Waters-Great Lakes Coalition. "Up-to-date wastewater infrastructure is critical for the health of the Great Lakes and communities around the region. This report shows how much work we have left to do."
Pollution from sewer overflows and stormwater runoff contributes to beach closures and destruction of fish and wildlife habitat. Updating wastewater infrastructure is expensive, but states can find some relief from the burden in the Clean Water State Revolving Fund—a low interest loan program funded by the federal government to help offset the cost of wastewater infrastructure projects.
Unfortunately, federal investment is not keeping pace with the need of local communities. In the current fiscal year budget passed by congress in December, $1.39 billion was allocated to the Clean Water State Revolving Fund, with $504 million for the eight Great Lakes states. To meet the needs of Great Lakes communities and ensure clean water, the federal government would need to increase its investment to approximately $4 billion per year for the eight Great Lakes states alone. Put another way, at current funding levels, it will take 160 years to meet the needs of local communities in the region.
Approximately 46% of the lakes in America are too polluted for fishing, aquatic life, or swimming.
Committed Clients: